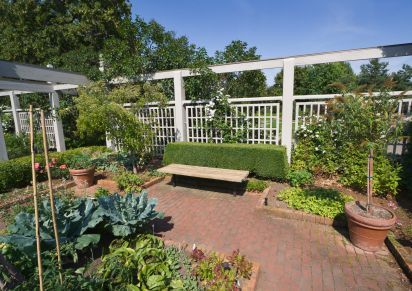 So, hey. You got people coming over. The boss and his family. Your mother in law. The kids' teachers. They're all coming for your big BBQ or pool party this summer. You did the right thing--cleaned up your backyard, the BBQ, the pool and spa. Now you've got to keep it clean. So the last thing you need is a flock of birds pooping all over your yard, pool, BBQ, chaise lounges, tables and chairs.
Bird droppings are bad news, and not just for pool and spa owners who have to clean their pools and restore pH levels. Bird droppings carry diseases like salmonella. Not good if you're having a party with lots of open food sitting around. And if you've ever tried to clean dried bird droppings off a patio chair or chaise lounge, you know what a pain that can be.
You can stand outside with a hose 24/7 and blast any bird that dares to enter your backyard. Or you can do the smart thing and get the latest technology in bird control—The
Bird-B-Gone Bird Chase Super Sonic.
Science Meets Bird Psychology
The Bird Chase Super Sonic has been scientifically designed to
keep birds from landing
, roosting and nesting near your BBQ, pool, spa, patio table, chairs, gazebo—anywhere in your backyard. How does it work? Simple. It fully exploits a bird's natural fear of predators and a bird's acutely sensitive hearing. It broadcasts distress and predator calls (falcons and hawks) that signal bad news for birds. The little critters can recognize and remember these sounds. They can also process sounds 10 times faster than we can. So in the time it takes us to hear one sound, birds could hear up to ten separate notes. Some birds, like pigeons, hear much lower sounds than we can. Like humans, their hearing is most sensitive between 2,000 Hz and 4,000 Hz. Which is why ultrasonic
bird deterrents
seldom if ever work. Birds can't hear them. They just annoy the heck out of dogs and cats.
Deterring All Manner of Birds
The Bird Chase Super Sonic is extremely versatile. It emits distress and predator calls for as many as 22 types of birds. The calls resemble normal bird calls to the human ear, but strike fear in birds. That means they won't annoy your pets, neighbors or party guests. The bird calls are repeated regularly--about once every 15 minutes. So any pigeons, crows, starlings, swallows, gulls, woodpeckers, sparrows, grackles, cormorants or most other birds within earshot will not want to hang around. The Bird Chase Super Sonic
sound bird deterrent
covers a wide area—up to an acre. If you have a big spread, you can add more satellite speakers to cover up to five acres. The Bird Chase unit is ruggedly constructed of UV-protected materials (sun & weather resistant) to last for years outdoors.